Bata Industrials has been studying the human foot for many years.
Together with Terje Haugaa, a Norwegian scientist and authority in the field of biomechanics, Bata Industrials has created a special technology called Walkline® Inside to help keep your feet healthy and safe.
Revolutionary design
Safety shoes with the Walkline® Inside technology give feet all the freedom they need to move in a natural manner. They do this thanks to seven unique design features.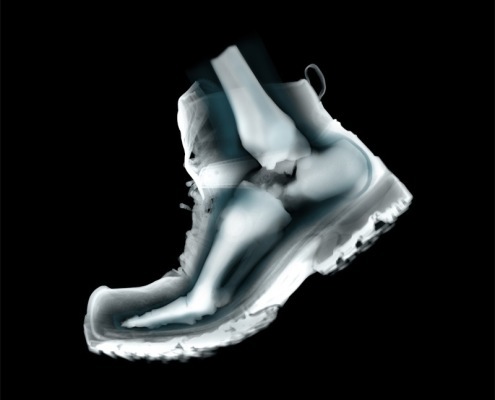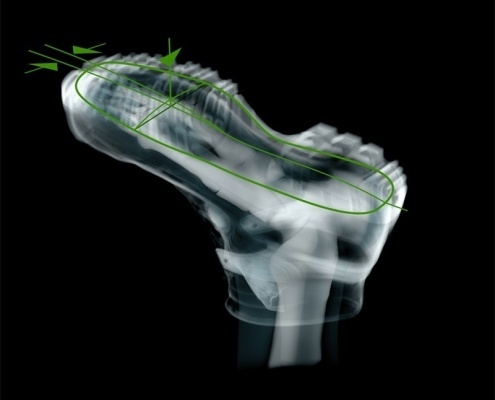 Natural last
Most safety shoes are based on a curved 'banana' shaped last which forces the foot into an improper, cramped position, resulting in a dramatic reduction in the mid-foot's shock-absorbing ability. Walkline® has a straight last, which gives feet all the room they need to absorb shock in a natural manner while you walk. This means the wearer doesn't tire as easily, suffers fewer injuries and experiences more comfort. A traditional last is not only curved like a banana, but also concave, causing the mid-foot to sag. The Walkline® last on the other hand is nearly completely flat, ensuring that the foot's shock-absorbing ability remains intact.
Three-width system
No two feet are alike. This also applies to width; shoes should not be too wide, but also definitely not too tight. This is why Walkline® utilizes the three-width system. Thanks to the different widths, Bata Industrials' safety shoes always have the perfect fit.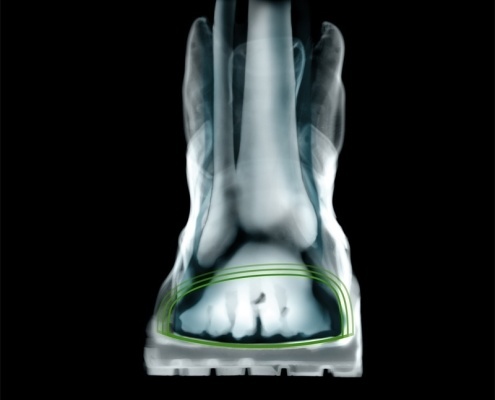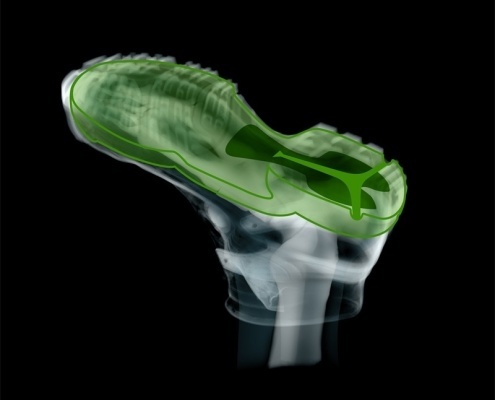 Triple shock-absorption system
Shoes with Walkline® Inside have a triple shock-absorption system, consisting of the Tunnelsystem®, shank and mid-sole. This design ensures that the shoe will absorb shock from impact, thus relieving pressure on joints.
Locking of the foot
A traditional fastening pulls the top of the shoe tightly against the instep, preventing the foot from springing downward. Walkline® applies a fastening system which causes the shoe to be pulled firmly against the heel. The angle of the laces and the shape of the shoe enable the mid-foot to move more freely and in a more natural manner.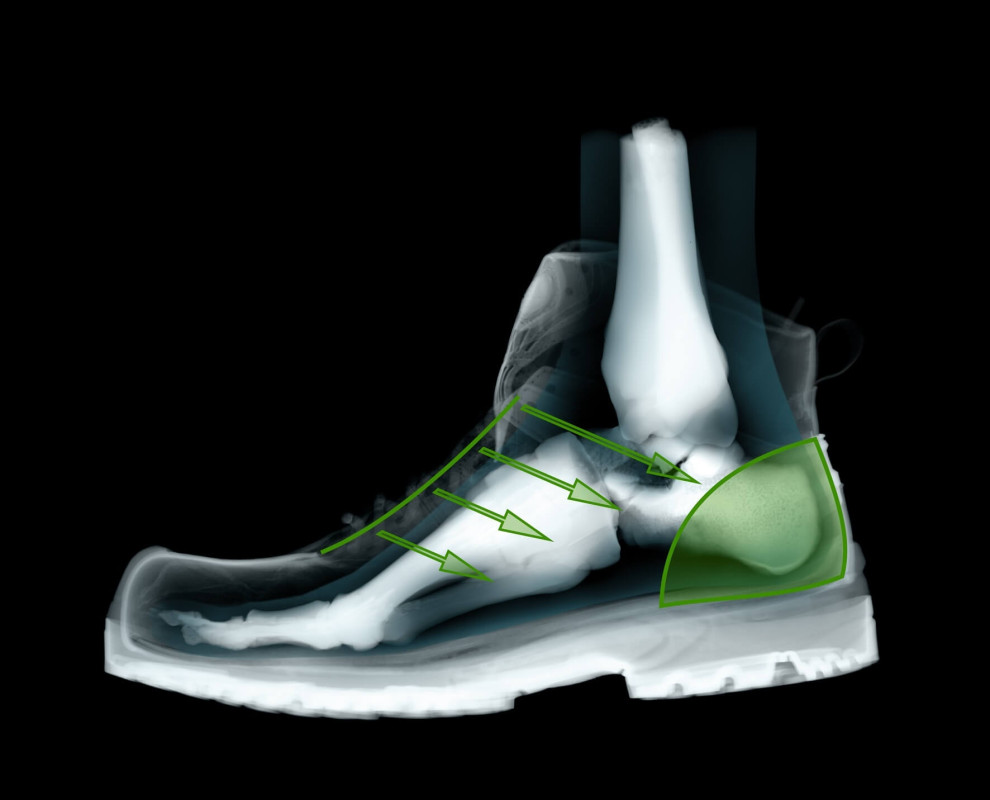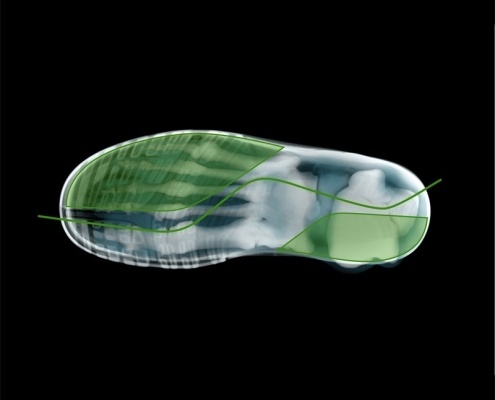 Dynamic sole
Walkline® has a sole with varying densities. By placing harder and softer sections in exactly the right spots on the soles, a perfect balance is created between shock-absorption, stability and support for the foot's natural rolling movement.
Flexlines
The Walkline® sole is equipped with so-called 'Flexlines' which precisely follow the foot's flexing zones. This means that the sole gives in just the right places, requiring less energy, so it is less tiring for the wearer and reduces the likelihood of accidents.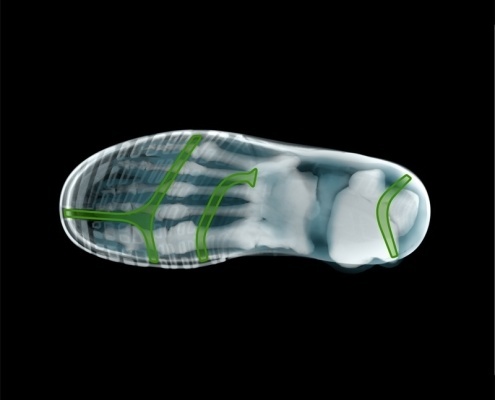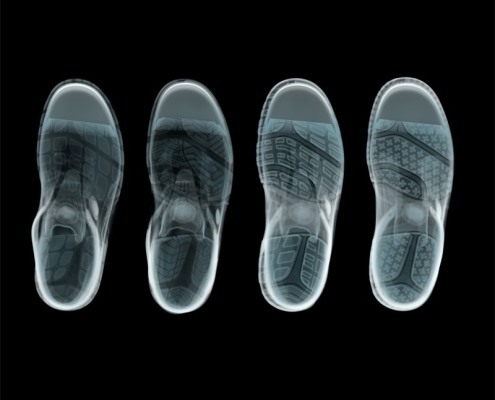 Anti-slip soles
Different types of surfaces demand different soles. Walkline® takes this into account, and uses different combinations of materials and treads that ensure optimal grip on a variety of different types of surfaces.