We at Bata Industrials are very proud to present our new collections to the market. The investments we make in robotics, advanced technologies and Research & Development are paying off. Our production line is one of the most efficient and flexible you will find.
The Radiance collection
The trendy Radiance footwear collection is made of lightweight, breathable fabrics. To provide perfect grip, the shoes come with a robust Vibram® outsole. Each shoe model is EN ISO 20345:2011 certified and features a composite protective toecap, as well as a non-metal anti-penetration insole.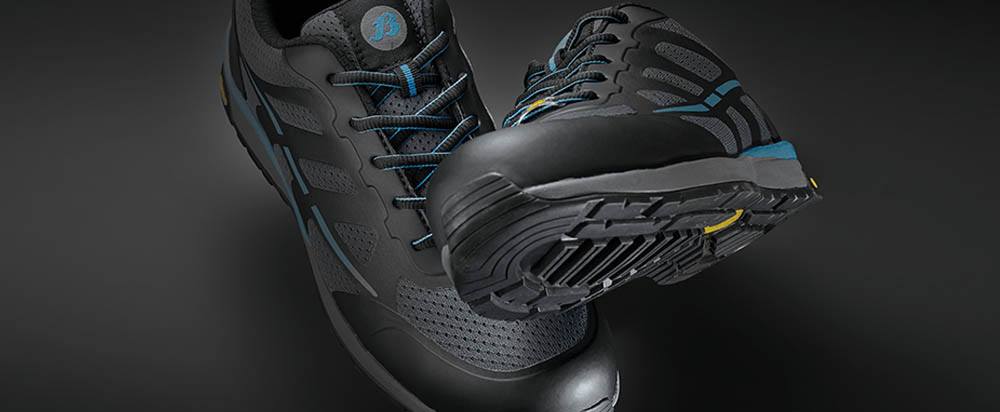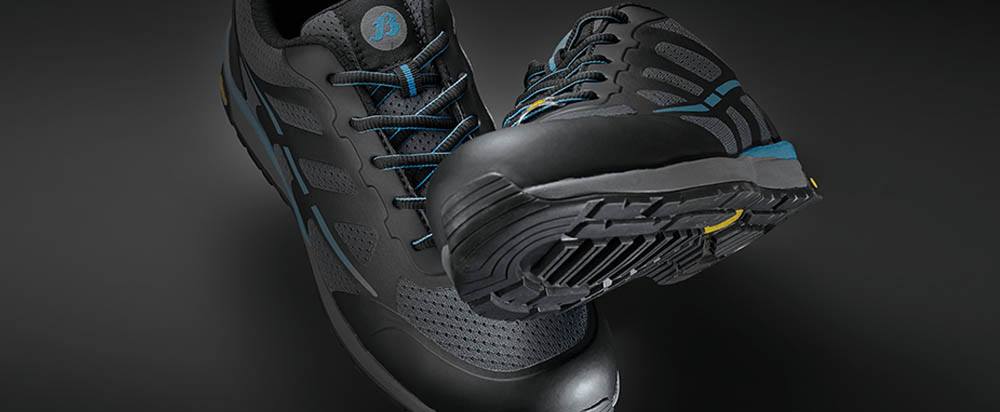 But what if protection and style are equally important to you? The Radiance collection got you covered! At first glance the shoe looks like an ordinary, subtle coloured sneaker. But a look inside reveals the most advanced technology for maximum comfort. Take a closer look and you will find even more special features, such as a lightweight EVA midsole with 3B-Motion technology: Bata's Boosting Base. This technology gives your feet an enormous power boost with every step you take. All this, in combination with a footbed made from hi-elastic EVA, maximizes the level of comfort and energy return.
The feeling after working on your feet all day is what makes these shoes so unique: your feet still feel comfortable and you have plenty of energy left! The collection for Europe consists of 2 models, a low cut in four designs(S1P and S3), a high cut in one design (S3).
The SportMates collection
Designed to satisfy the most demanding professionals, our SportMates® collection will truly exceed your highest expectations on all fronts. The SportMates® collection sets a new standard in safety, breathability, lightness and design. With its sporty style and light weight, SportMates® are the perfect solution for professionals on the go.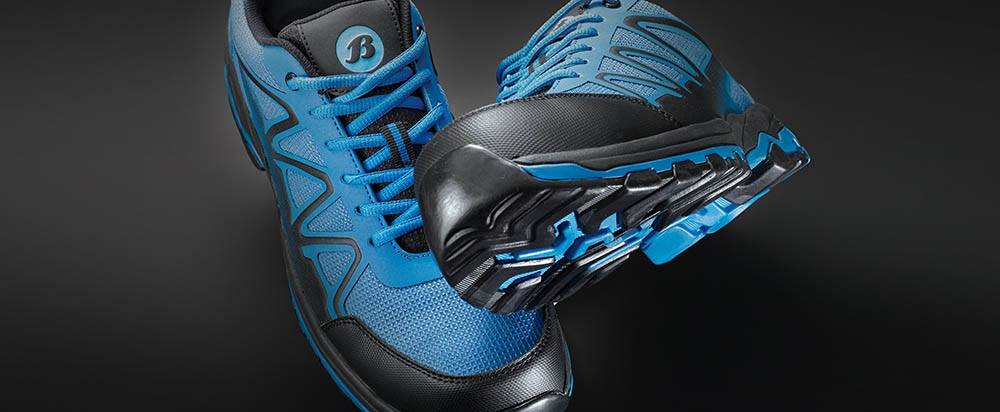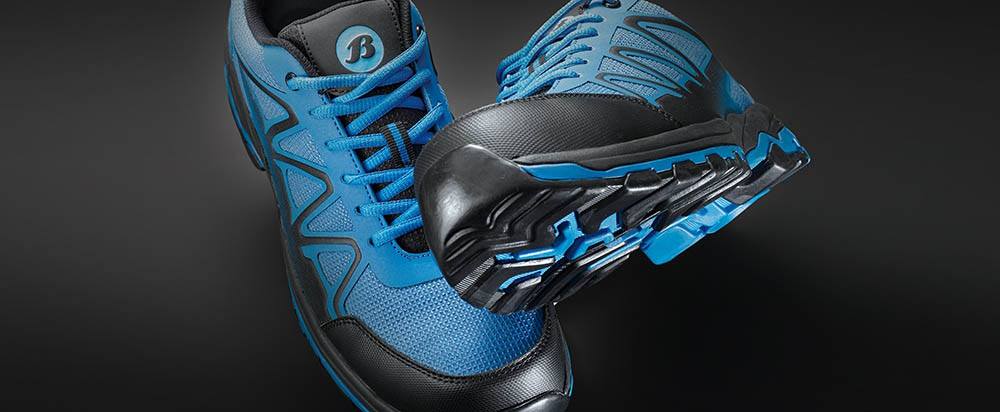 View our SportMates collection
A soft cushioned EVA midsole provides outstanding comfort and high level impact absorption. This, in combination with a Latex memory foam footbed, breathable mesh and lightweight uppers, creates an optimal climate inside the shoe for day long comfort. Safe, light, comfortable, breathable and a sporty look: the SportMates® collection delivers uncompromising quality and performance at a low price. The collection for Europe consists of two models, a low cut and a high cut in two colours black S3 and blue S1P.
The Eagle collection
With the EAGLE collection we take a giant step forward in affordable safety footwear. This unique collection is designed to deliver the highest safety, comfort and design at the most competitive price. The level of comfort is unprecedented in this price range.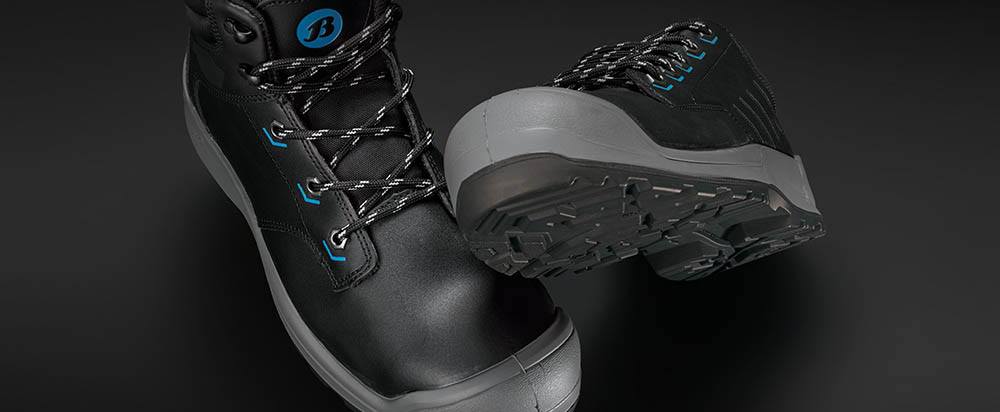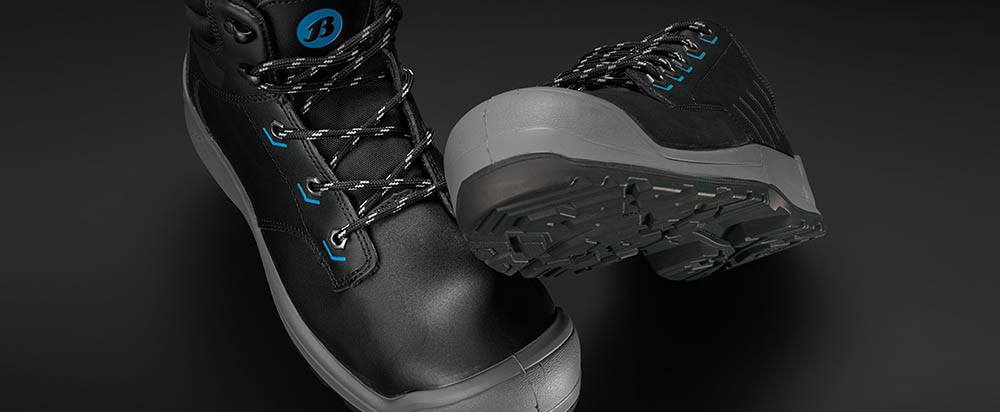 Besides the light weight — a pair of EAGLE's is around 100 grams lighter than its predecessor — the new PU foamed OrthoLite footbed provides a comfortable and soft feel. This, combined with a lower density PU outsole, maximizes stability and grip. Along with the innovative flex technology and excellent shock absorption, these shoes meet your expectations in every way. The collection for Europe consists of three models, a low cut shoes, a high cut shoes and a sandal.
The Mammoet collection
For their new footwear collection Mammoet wanted to work with Bata Industrials, because both companies have a clear shared goal: to give professionals the best safety there is. Both companies have a long history as global leader in their field, both our headquarters are located in the Netherlands and both get maximum value from their global footprint. All the more the reason to join forces."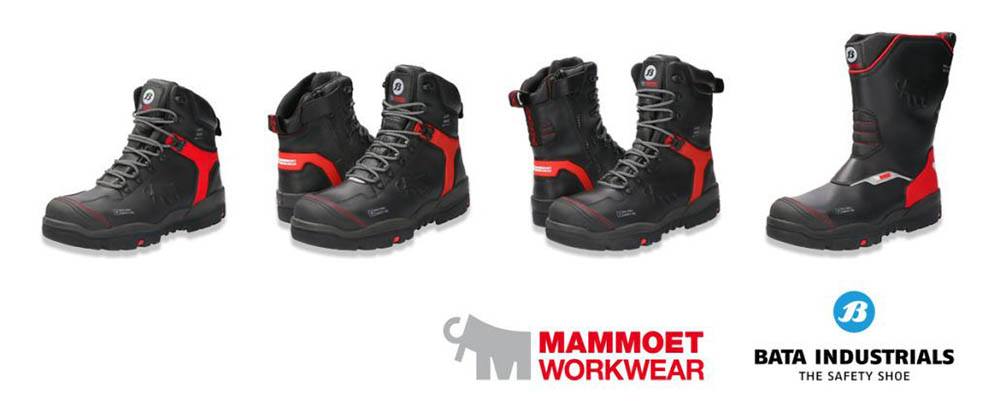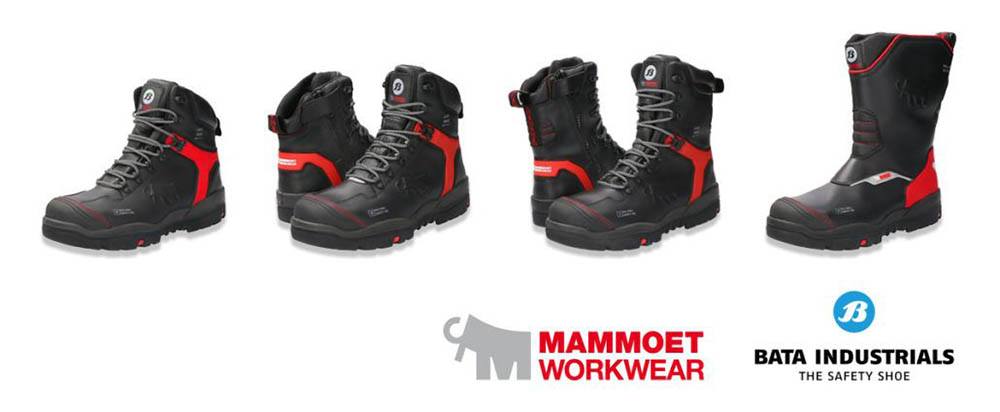 The Mammoet collection consists of 4 beautiful models. A mid cut range laced or zipped called the Mammoet Anchor and Which. A high cut range, the Mammoet Bolster, also available laced or zipped. And last but not least the tough Mammoet Barge pull up boot. The collection is supplemented with high-quality Mammoet socks.
Mammoet's newest safety footwear range has been tested by our own professionals and approved with respect to their quality, comfort, safety, and functionality. The complete shoe collection is designed to meet the highest expectations of professionals who work in the most challenging environments and under the most extreme conditions, such as (heavy) industry, power generation, petrochemical and offshore locations.