The Boa® Fit System technology is used in some of the safety shoes created by Bata Industrials. This unique system has been designed to secure and evenly distribute pressure onto the foot. The Boa® Fit System consists of a lace reel, a sturdy stainless steel lace and flexible lace guides to keep the feet tight, secure and comfortable within the safety shoes.
"We are motivated by doing great work. The final result of our product is very dependent on our partners work. We feel that the people at Bata are also passionate about doing great work and for this reason we love to work with them." – Gary Hammerslag, Boa Chairman & Founder
How it works
– The end of untied and loose laces, which is a major cause of trip-and-fall incidents on the work floor.

– A quick turn of the lace reel enables the perfect fastening and fit with an easy click.

– Fast release by moving the reel forwards, the shoe can be removed in a single motion.

– Made from aircraft-grade stainless steel, Boa® laces are stronger per gram than tank armor.
Our Boa® Fit System safety shoes
The Boa® Fit System
Born in the Rocky Mountains in 2001, the Boa® Fit System delivers a connected, fast, customized and durable fit, purpose-built for performance. Boa's patented system consists of three integral parts: a micro-adjustable dial, a super-strong lightweight lace, and low friction lace guides.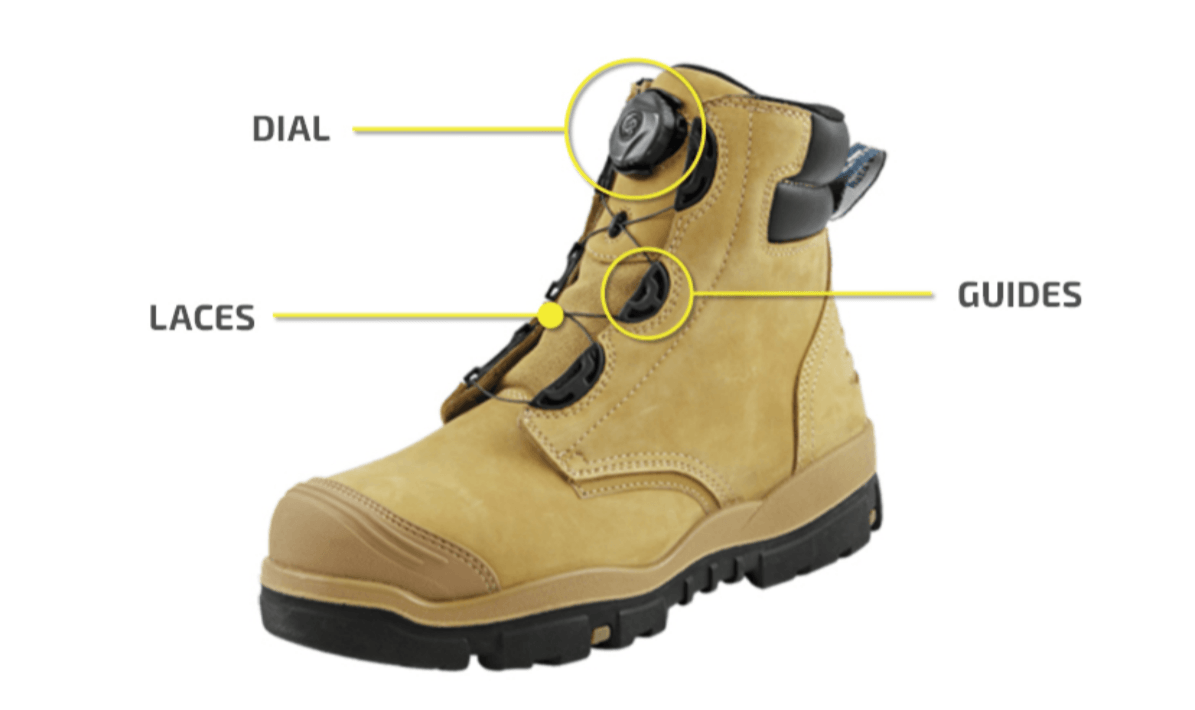 The Worlds best are better in Boa®
The Boa® Fit System is designed to give you the ideal fit to leverage all of the amazing technology in your gear. That way, you can get even more out of what you put in.