Our modern factory line in the Netherlands makes it possible for us to create safety shoes the most efficient way. The investments we make in robotics, advanced technologies and Research & Development are paying off. The production line is one of the most efficient and flexible you will find.

Odor Control provides all-day comfort
The Bata Innovation Lab (BIL) has come up with an Innovation series. The focus is to highlight footwear innovations that are both anchored in comfort and helping Bata achieve its 2020 innovation rate of 10%. Bata Industrials worked with scientists from Life Materials to launch "Odor Control", a solution that not only eliminates odor, but is also completely eco-friendly. The Life Materials technology is a 100% natural antimicrobial based on a completely natural plant extract, derived from peppermint. The technology has the innate ability to kill 99.9% of bacteria and even maintains its effect at temperatures of up to 240°C. Odor Control has been rigorously validated and meets international regulatory standards. Of all the smells in the air, stinky, sweaty feet rank highest on the "Most Smelly" list, edging out bad breath by a sliver. This was the top complaint heard by consumers wearing safety shoes.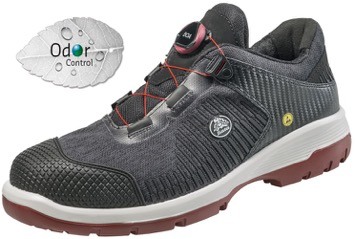 View all our safety shoes with Odor Control
Fresh and ventilated
Additionally, Odor Control solves a top consumer complaint by keeping feet feeling fresh and ventilated ensuring all-day comfort by eliminating smell in safety footwear. Given the success of this project, the usage of Odor Control is being implemented in a wider variety of collections at Bata Industrials. Eric Marcelissen, Product Development Manager, has the following advice for other teams: "Stay informed on innovations and listen to your customers and suppliers. You don't know where your next inspiration and innovation will come from."

Walkline® Inside Technology
Bata Industrials has been studying the human foot for many years.
Together with Terje Haugaa, a Norwegian scientist and authority in the field of biomechanics, Bata Industrials has created a special technology called Walkline® Inside to help keep your feet healthy and safe.
Safety shoes with the Walkline® Inside technology give feet all the freedom they need to move in a natural manner. They do this thanks to seven unique design features. Most safety shoes are based on a curved 'banana' shaped last which forces the foot into an improper, cramped position, resulting in a dramatic reduction in the mid-foot's shock-absorbing ability. Walkline® has a straight last, which gives feet all the room they need to absorb shock in a natural manner while you walk.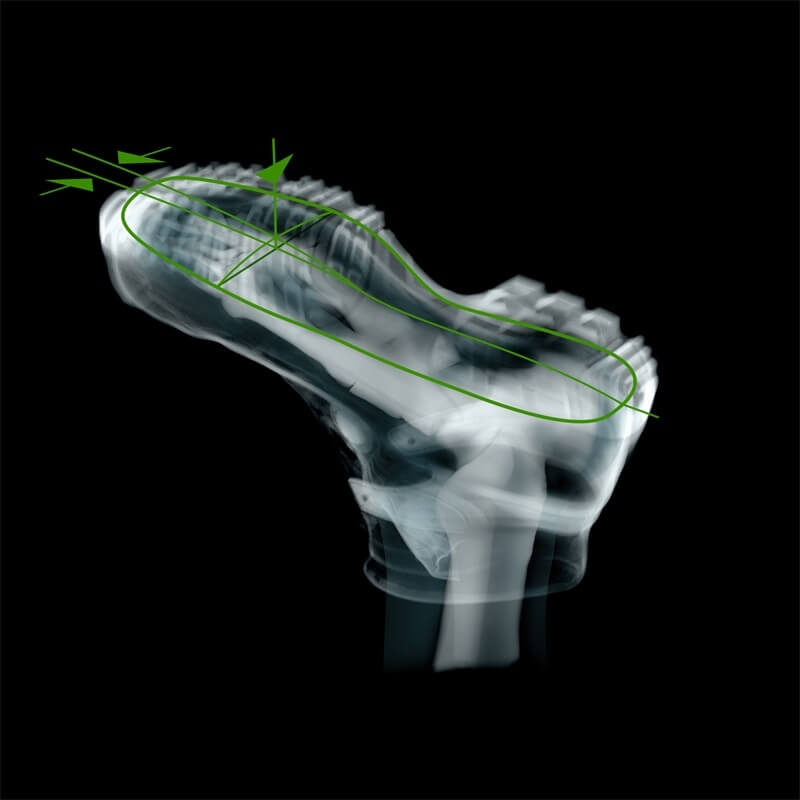 Walkline® has a straight last, which gives feet all the room they need to absorb shock in a natural manner while you walk. This means the wearer doesn't tire as easily, suffers fewer injuries and experiences more comfort. A traditional last is not only curved like a banana, but also concave, causing the mid-foot to sag. The Walkline® last on the other hand is nearly completely flat, ensuring that the foot's shock-absorbing ability remains intact.
Three-width system
No two feet are alike. This also applies to width; shoes should not be too wide, but also definitely not too tight. This is why Walkline® utilizes the three-width system. Thanks to the different widths, Bata Industrials' safety shoes always have the perfect fit.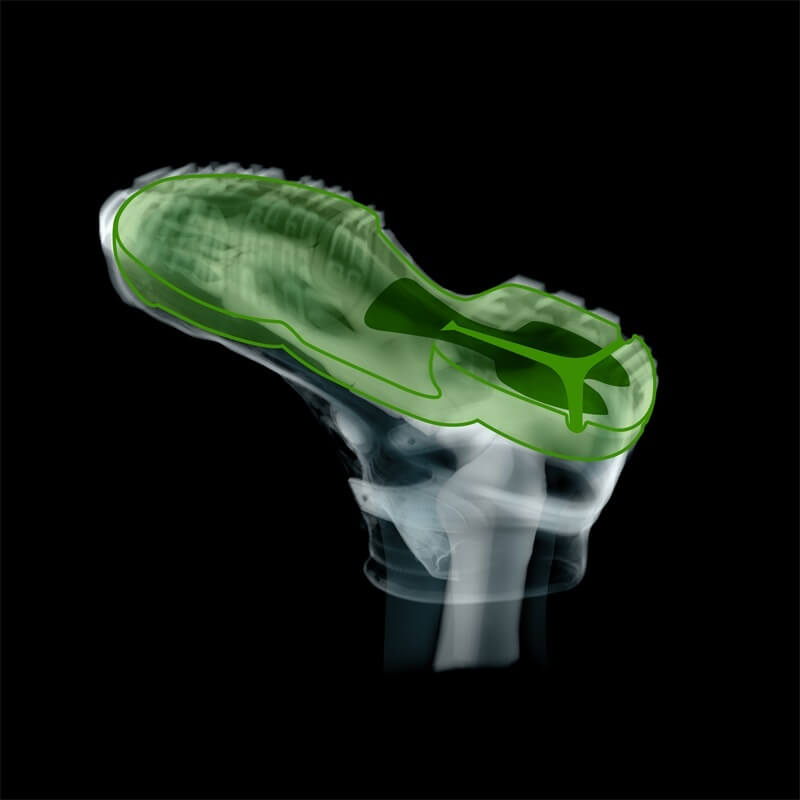 Triple shock-absorption system
Shoes with Walkline® Inside have a triple shock-absorption system, consisting of the Tunnelsystem®, shank and mid-sole. This design ensures that the shoe will absorb shock from impact, thus relieving pressure on joints.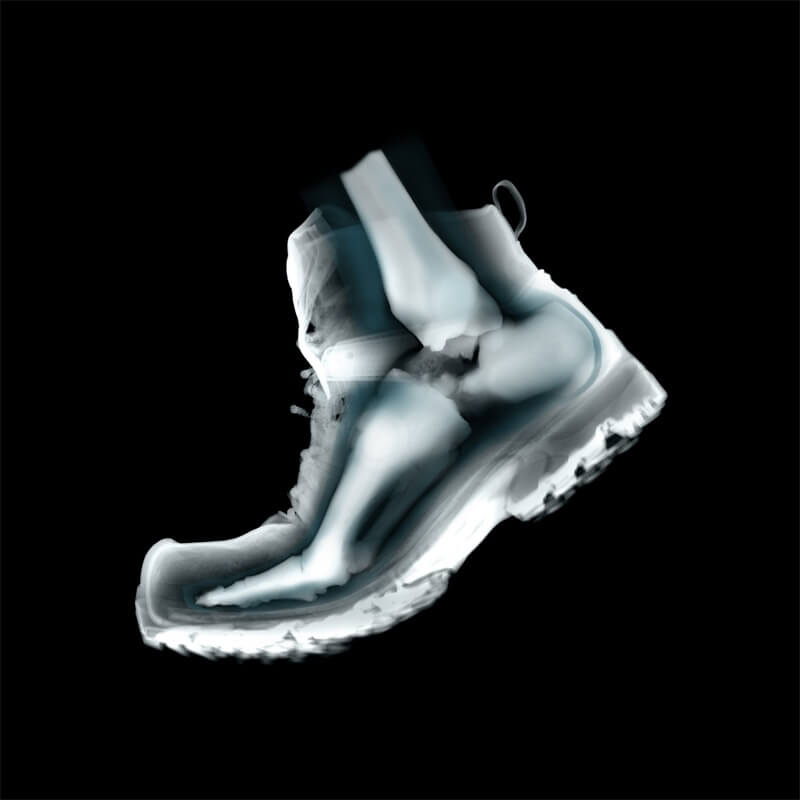 Locking of the foot
A traditional fastening pulls the top of the shoe tightly against the instep, preventing the foot from springing downward. Walkline® applies a fastening system which causes the shoe to be pulled firmly against the heel. The angle of the laces and the shape of the shoe enable the mid-foot to move more freely and in a more natural manner.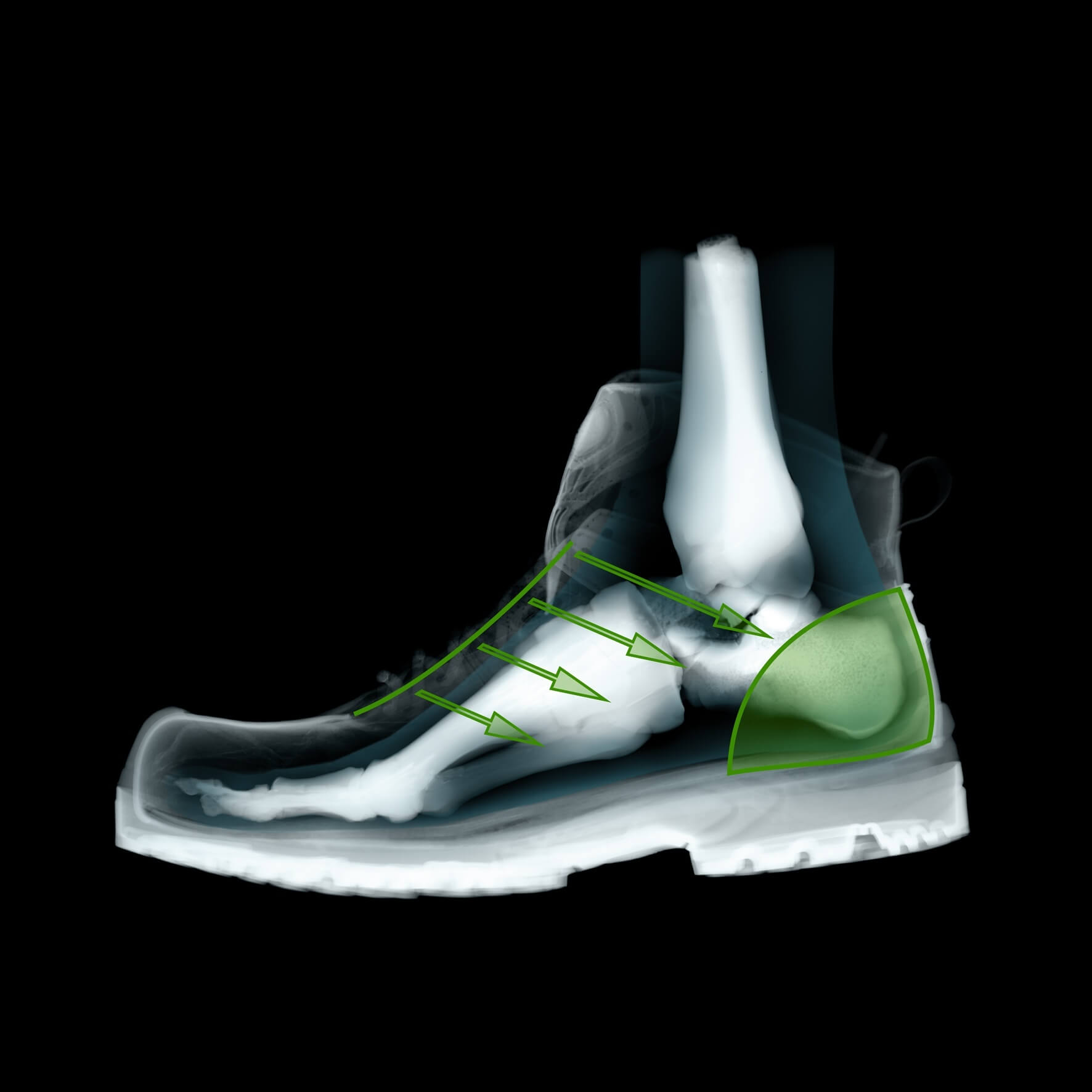 Dynamic sole
Walkline® has a sole with varying densities. By placing harder and softer sections in exactly the right spots on the soles, a perfect balance is created between shock-absorption, stability and support for the foot's natural rolling movement.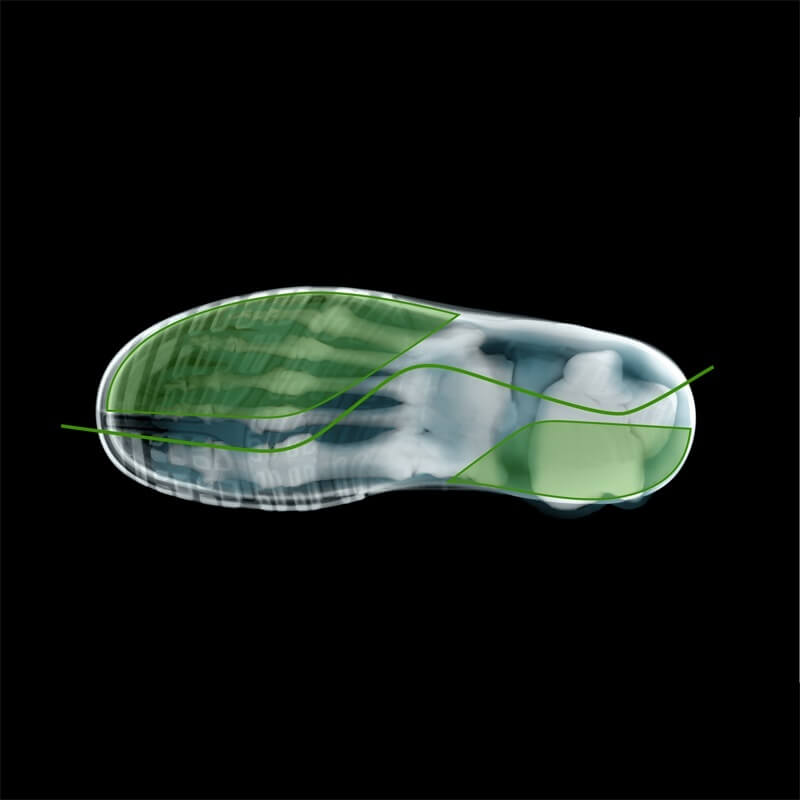 Flexlines
The Walkline® sole is equipped with so-called 'Flexlines' which precisely follow the foot's flexing zones. This means that the sole gives in just the right places, requiring less energy, so it is less tiring for the wearer and reduces the likelihood of accidents.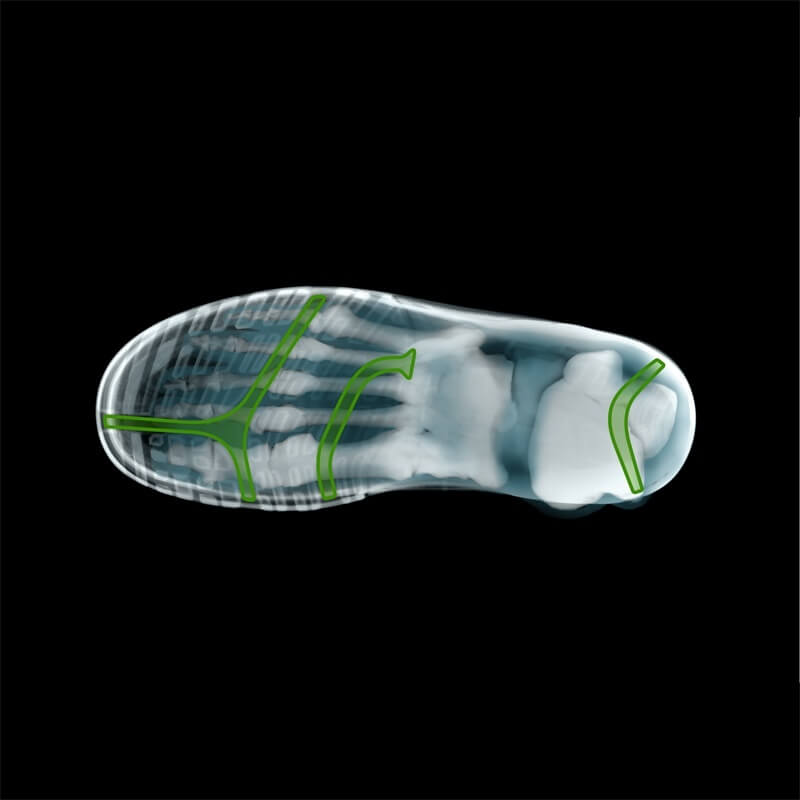 Anti-slip soles
Different types of surfaces demand different soles. Walkline® takes this into account, and uses different combinations of materials and treads that ensure optimal grip on a variety of different types of surfaces.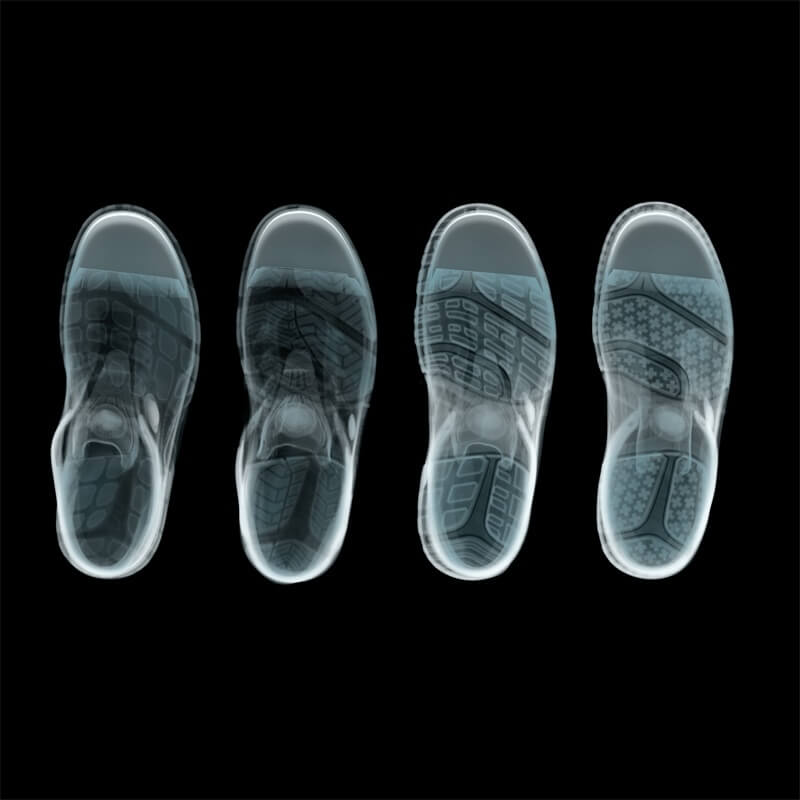 The design and performance of safety footwear has evolved. Shoes that not only keep you safer, but reduce fatigue and keep the wearer energized have become a key driver for us. State-of-the-art footwear design, combined with high-tech materials and technologies, means that our new range Walkline® EVO safety shoes look and feel like no other safety shoe you've worn before. Our new last designs offer an exceptional level of fit and comfort.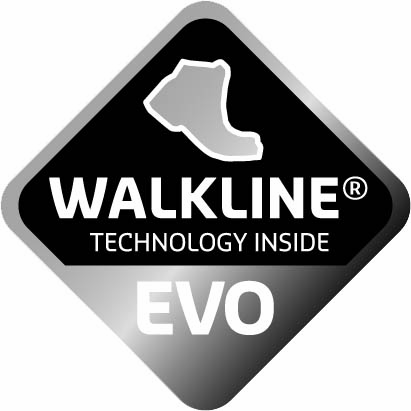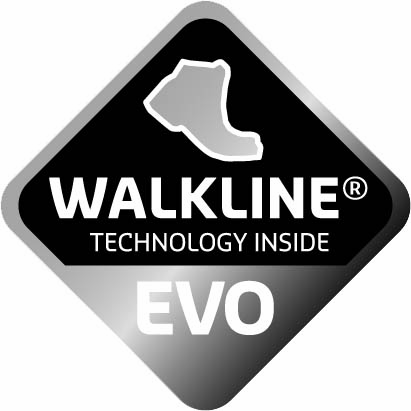 View all our Walkline® EVO safety shoes
View all our Walkline® 2.0 safety shoes
The dynamic Walkline® 2.0 soles mean every step you take is light and energetic, yet cushioned and protected. Plus you can add more protection features to make sure you stay extra safe and healthy in all work environments. All in a shoe that looks stylish and feels great. Stay energized and safe no matter where you work with Walkline® 2.0.