For their new footwear collection Mammoet wanted to work with Bata Industrials, because both companies have a clear shared goal: to give professionals the best safety there is. Both companies have a long history as global leader in their field, both our headquarters are located in the Netherlands and both get maximum value from their global footprint. All the more the reason to join forces."
Two strong worldwide brands have found each other and have released a new line of safety shoes. The Mammoet safety shoes are specially developed with and for Mammoet and produced by Bata Industrials. Bata Industrials has recently made a number of strategic changes, such as a new corporate identity and the introduction of no less than 6 new collections. At the A+A fair, the largest international trade forum for safety, security and health at work, both companys have strengthened their collaboration by jointly introducing the new Mammoet Bata Industrials Safety Shoe Collection.
Extreme safety for extreme conditions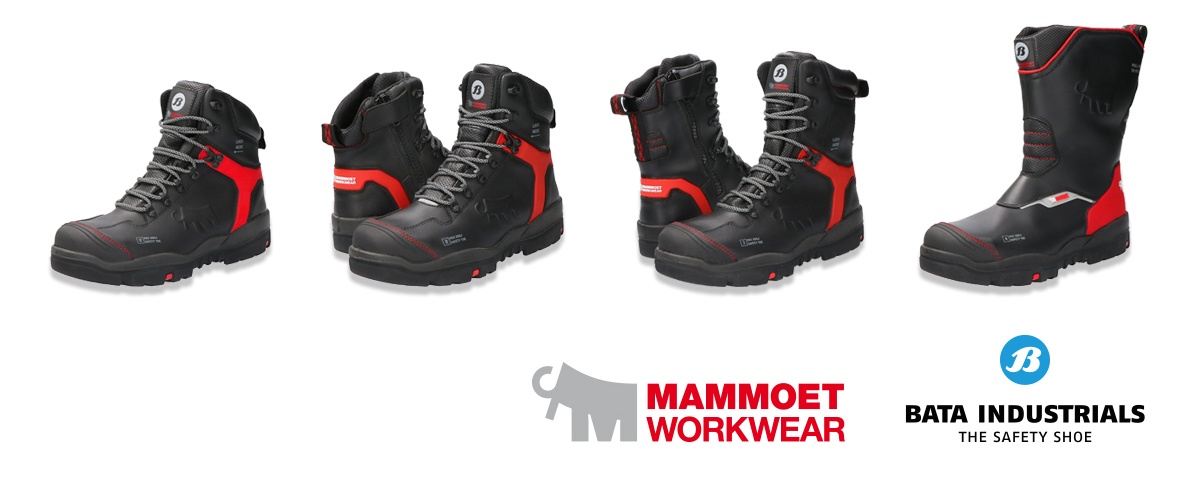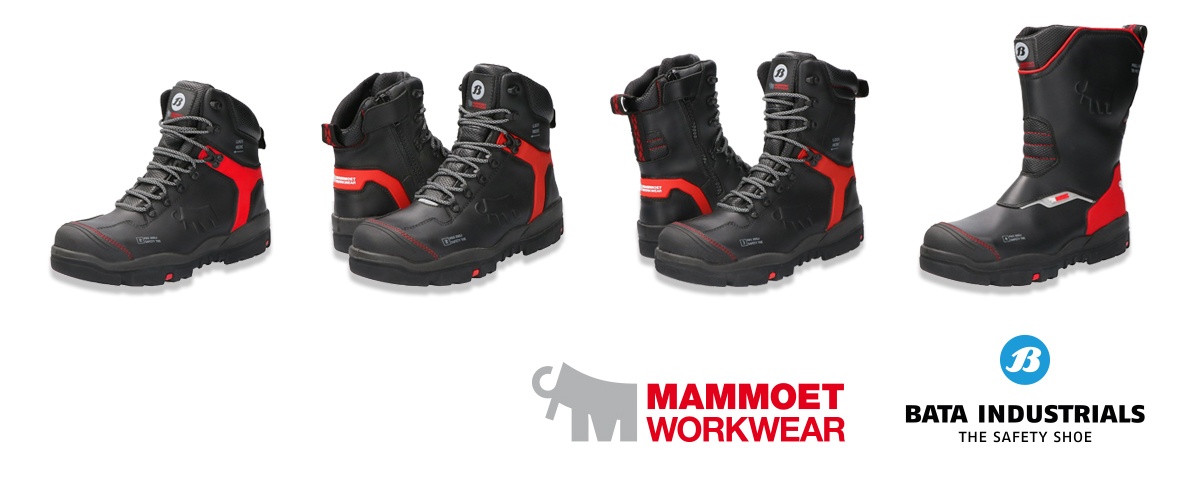 The Mammoet collection consists of 4 beautiful models. A mid cut range laced or zipped called the Mammoet Anchor and Which. A high cut range, the Mammoet Bolster, also available laced or zipped. And last but not least the tough Mammoet Barge pull up boot. The collection is supplemented with high-quality Mammoet socks.
Together we go to the extreme
Mammoet is known for doing extreme jobs under extreme conditions and helps clients improve construction efficiency and optimize the uptime of plants and installations. For that purpose, Mammoet offers solutions for lifting, transporting, installing and decommissioning large and heavy structures in the petrochemical, offshore, power, and civil industries. Paul Gregoire, Manager Merchandise: "We believe our business is about time: uptime, turnaround time and time to market. To our customers, time is the currency that matters most. That's why we strive to bring their deadlines forward. It's an integrated daily effort, shared by everyone at Mammoet, in every aspect of our services: creative engineering, careful planning and safe delivery."
Mammoet's newest safety footwear range has been tested by our own professionals and approved with respect to their quality, comfort, safety, and functionality. The complete shoe collection is designed to meet the highest expectations of professionals who work in the most challenging environments and under the most extreme conditions, such as (heavy) industry, power generation, petrochemical and offshore locations.