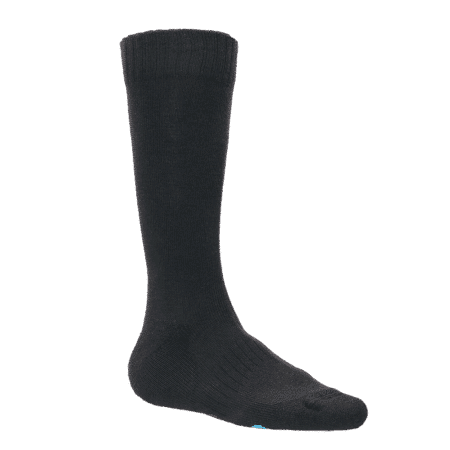 Flame Proof
A flame-retardant sturdy calf-length sock made from Zirpro virgin wool with meta-aramid fiber. Offers good protection in extreme heat and is extra comfortable. Specially designed for fire crews and welders. Complies with safety standards EN ISO 14116:2015.
Download Certificate (EU) 2016/425.

Characteristics
You may also like…
This water resistant, antistatic safety shoe is in the S3 safety category. The PWR328 is a black, high cut model specially designed for welding. This safety shoe is resistant against extreme hot and cold temperatures. The steel toecap protects the feet from heavy falling objects and the steel penetration resistant insert protects the feet against sharp objects penetrating the bottom of the sole. This safety shoe is made of full grain leather.