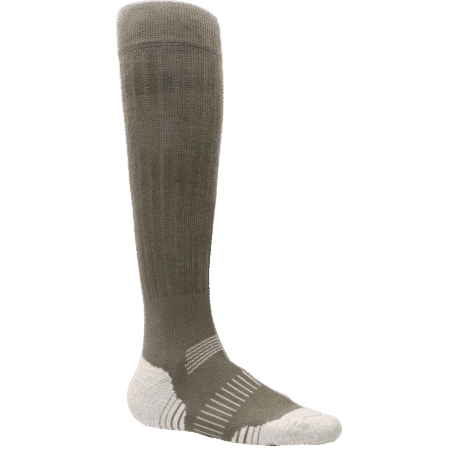 Anti Bug
The Anti Bug is an anatomically shaped long sock made from cool cotton and cellulose with Cell Solution® Protection fibers. The sock protects feet and lower legs against nasty ticks and mosquito bites and even more importantly against the infectious diseases related to these bites.* Thanks to the antibacterial silver, even unpleasant odors don't stand a chance. The perfect sock for anyone working outdoors.
The Anti Bug sock has been tested and approved according to the German army guidelines TL8305-0331.
Cell Solution® Protection is a patented technology in which the insecticide permetrin is integrated in the fiber. It paralyzes and kills insects.
Suitable to be worn directly onto the skin.
Effective up to 100 washes.
*Wearing Anti Bug socks does not offer a 100% guarantee against ticks and mosquito bites. It remains important to check your body and clothing for ticks after coming indoors.
Characteristics
You may also like…
The Cool LA 1 is an ankle sock and only covers the ankles. This makes the sock considerably cooler to wear. Due to the ankle height, the sock protects the skin from friction with the shoe. The sock is ESD and has a comfortable board and a seamless toe. With an extra soft terry part at the foot and heel and Flex Fit on the instep for a wrinkle-free transition from leg to foot. The sock incorporates Polyfresh®, a polyester yarn with air channels in the fibers to better transport moisture. This yarn keeps the skin drier. The yarn has also had an Ultrafresh® treatment to reduce bacteria growth.