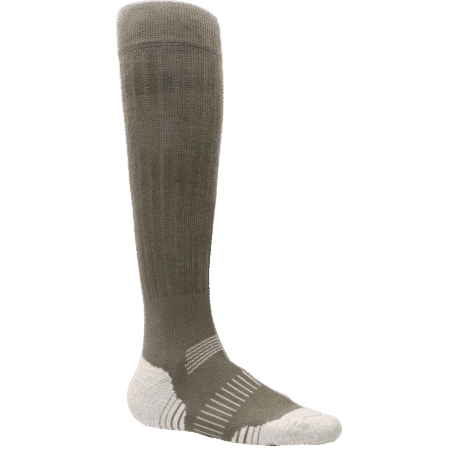 Anti Bug
The Anti Bug is an anatomically shaped long sock made from cool cotton and cellulose with Cell Solution® Protection fibers. The sock protects feet and lower legs against nasty ticks and mosquito bites and even more importantly against the infectious diseases related to these bites.* Thanks to the antibacterial silver, even unpleasant odors don't stand a chance. The perfect sock for anyone working outdoors.
The Anti Bug sock has been tested and approved according to the German army guidelines TL8305-0331.
Cell Solution® Protection is a patented technology in which the insecticide permetrin is integrated in the fiber. It paralyzes and kills insects.
Suitable to be worn directly onto the skin.
Effective up to 100 washes.
*Wearing Anti Bug socks does not offer a 100% guarantee against ticks and mosquito bites. It remains important to check your body and clothing for ticks after coming indoors.
Characteristics
You may also like…
Not yet available; expected Q2 2021. SUMM+ FOUR is a S1P and ESD certified low cut safety shoe with a microfiber and 3D breathable mesh upper for ultimate breathability and climate control. It features a lightweight aluminum toecap and FlexGuard® composite penetration resistant insert. The BOA® Fit System delivers a fast, effortless and precision fit. To give you ultimate grip and slip resistance, the TPU-outsole is SRC certified. A closer look at the PU/TPU-sole reveals the technology: the increased profile surface offers optimal slip resistance and the angled heel offers high stability on the job while giving the shoe a sporty look. The Premium Fit inlay sole provides great comfort, shock absorption and stability. The breathable mesh lining and Odor Control keep feet feeling fresh. SUMM+ is the perfect blend of safety, durability, comfort and style. Safety + durability + comfort + style = the SUMM of everything you need in a safety shoe.