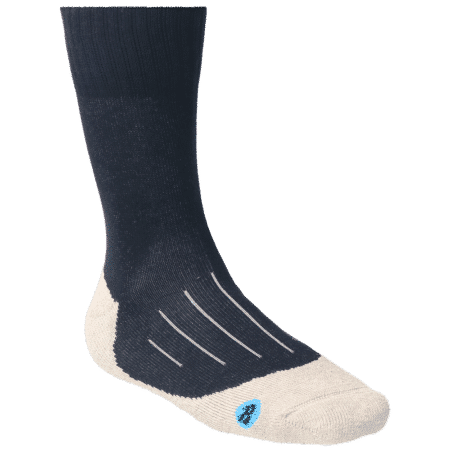 Lady Cotton
Lady Cotton is an all-round work sock, designed for women. Tailored to the shape and size of the woman's foot,. Because women's feet are very different in both shape and sensitivity. That is why we have developed this unique collection of work socks especially for today's professional woman.
These work socks are made from cotton with Pro-Cool® polyester fibers in the foot, which will transport moisture to the outside of the sock. Thanks to the combination of Pro-Cool® and ventilation channels, feet will stay comfortably fresh and dry. Due to the antibacterial silver unpleasant odors don't stand a chance. Special zones provide support for the leg.
Characteristics
You may also like…
Set is mid cut bright colored S1P shoe, from the SportMates® collection. It sets the standard in safety, breathability, lightness and design, perfect for professionals on the go. A soft cushioned EVA midsole provides a high level impact absorption. This, in combination with a Latex foam footbed, breathable mesh and lightweight upper, creates an optimal climate inside the shoe for day long comfort. A non-stitched upper minimizes the possibility of breakage, by illuminating sensible stitching parts. Although light, flexible and comfortable all day long, SportMates® provide the best possible protection with composite toe caps and durable rubber outsoles with SRC slip resistance.