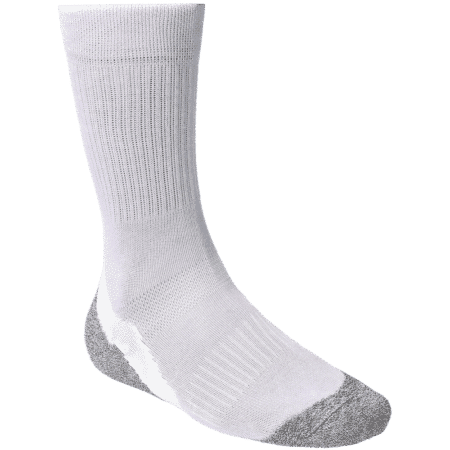 Lady Bamboo
Lady Bamboo is a lightweight and extra soft work sock specially designed for women. Tailored to the shape and size of the woman's foot. Because women's feet are very different in both shape and sensitivity. That is why we have developed this unique collection of work socks especially for today's professional woman.
This work sock is made with innovative technologies and from the best materials such as viscose of bamboo and wool for softness and moisture regulation. Polyamide adds strength to the sock. Through the combination of excellent moisture-regulating properties and Pro-Cool® polyester fibers, feet remain pleasantly dry and fresh. Thanks to the antibacterial Amicor™, unpleasant odors don't stand a chance. Special zones provide support for the leg and arch of the foot.
Characteristics
You may also like…
DB01-02 fashionable business sneaker with great grip and anti-slip. This is a work shoe without a safety toe cap, ideally suited for workers in hospitals, the hospitality industry, and the cleaning and hairdressing industries. The trendy DB sneaker is feather light and offers excellent support and comfort for good stability. It has high-quality grip and slip resistance, even exceeding the European safety standard. The sneaker is antibacterial and washable for maximum hygiene. Suitable for women and men.