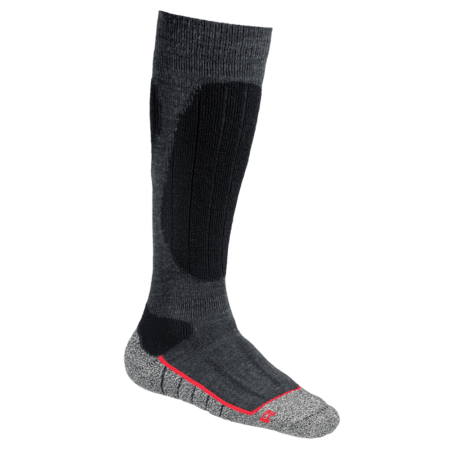 Thermo ML
An agreeably long, warm woolen sock, ideal for people wearing boots.
Through the combination of virgin wool and pro-cool, the feet remain warm and dry in all conditions. The Thermo ML has many supportive and protective zones, plus an extra-long band to prevent sagging. The antibacterial fibres keep unpleasant smells at bay. The special zones on the sock provide extra protection for the heel and toes as well as comfort for the legs.

Characteristics
You may also like…
Lady Cotton is an all-round work sock, designed for women. Tailored to the shape and size of the woman's foot,. Because women's feet are very different in both shape and sensitivity. That is why we have developed this unique collection of work socks especially for today's professional woman. These work socks are made from cotton with Pro-Cool® polyester fibers in the foot, which will transport moisture to the outside of the sock. Thanks to the combination of Pro-Cool® and ventilation channels, feet will stay comfortably fresh and dry. Due to the antibacterial silver unpleasant odors don't stand a chance. Special zones provide support for the leg.