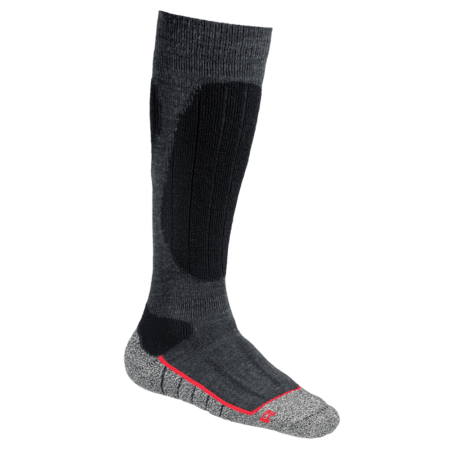 Thermo ML
An agreeably long, warm woolen sock, ideal for people wearing boots.
Through the combination of virgin wool and pro-cool, the feet remain warm and dry in all conditions. The Thermo ML has many supportive and protective zones, plus an extra-long band to prevent sagging. The antibacterial fibres keep unpleasant smells at bay. The special zones on the sock provide extra protection for the heel and toes as well as comfort for the legs.

Characteristics
You may also like…
DB01-02 fashionable business sneaker with great grip and anti-slip. This is a work shoe without a safety toe cap, ideally suited for workers in hospitals, the hospitality industry, and the cleaning and hairdressing industries. The trendy DB sneaker is feather light and offers excellent support and comfort for good stability. It has high-quality grip and slip resistance, even exceeding the European safety standard. The sneaker is antibacterial and washable for maximum hygiene. Suitable for women and men.