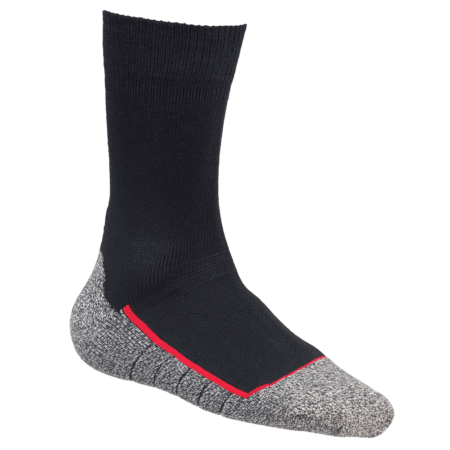 Thermo MS 3
The Thermo MS 3 are breathable work socks which keep your feet fresh and energized all day long.
The Thermo MS 3 socks from Bata Industrials keep your feet comfortable when working. Every pair of safety shoes needs a pair of work socks for the perfect fit. This will decrease sliding of the feet, blisters and other unwanted wounds when working in safety footwear. The Thermo MS 3 is ESD and specifically created to fit perfectly every time.

Characteristics
You may also like…
DB01-02 fashionable business sneaker with great grip and anti-slip. This is a work shoe without a safety toe cap, ideally suited for workers in hospitals, the hospitality industry, and the cleaning and hairdressing industries. The trendy DB sneaker is feather light and offers excellent support and comfort for good stability. It has high-quality grip and slip resistance, even exceeding the European safety standard. The sneaker is antibacterial and washable for maximum hygiene. Suitable for women and men.