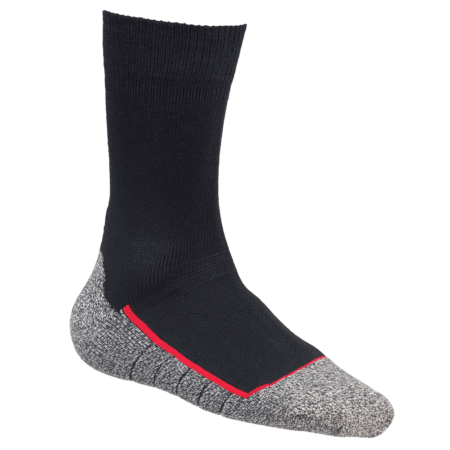 Thermo MS 3
The Thermo MS 3 are breathable work socks which keep your feet fresh and energized all day long.
The Thermo MS 3 socks from Bata Industrials keep your feet comfortable when working. Every pair of safety shoes needs a pair of work socks for the perfect fit. This will decrease sliding of the feet, blisters and other unwanted wounds when working in safety footwear. The Thermo MS 3 is ESD and specifically created to fit perfectly every time.

Characteristics
You may also like…
Set is mid cut bright colored S1P shoe, from the SportMates® collection. It sets the standard in safety, breathability, lightness and design, perfect for professionals on the go. A soft cushioned EVA midsole provides a high level impact absorption. This, in combination with a Latex foam footbed, breathable mesh and lightweight upper, creates an optimal climate inside the shoe for day long comfort. A non-stitched upper minimizes the possibility of breakage, by illuminating sensible stitching parts. Although light, flexible and comfortable all day long, SportMates® provide the best possible protection with composite toe caps and durable rubber outsoles with SRC slip resistance.